2019 1st Round Mock Draft: TTSM Predicts
Although the upcoming draft may not be as hyped up as last year, it still has many mysteries surrounding the top picks and a plentiful amount of talented players ready to become the next best NFL player. The amount of defensive talent is outstanding, to say the least, but there are also some great offensive options as well. So, let's get into how we think the draft night will play out.
Pick #1(Cardinals): DE/3-4 OLB Nick Bosa
Personally, I never had and still do not buy that the Cardinals are going to give up on Josh Rosen with selecting Kyler Murray. Therefore, they pick the best player available, which also is a desperate position of need, Nick Bosa. Should be an easy choice for the Cardinals unless they believe defensive tackle is more important.
Pick #2(49ers): DT/3-4 DE Quinnen Williams
With Dee Ford on one side and Alexander on the other, placing the best defensive tackle in the draft in the middle could possibly give the 49ers the best young defensive line in the league. That is why we believe Quinnen Williams will be heading to San Fransisco in his rookie season.
Pick #3(Jets): 3-4 OLB/OLB Josh Allen
The Jets will fail to trade down and go for the best player available. Josh Allen and CJ Mosley will make the Jets linebackers hard to stop and will lay the foundation to potentially becoming a top 5 defense in the league.
Pick #4(Raiders):
QB Kyler Murray
In a shock pick, the Raiders will choose a new Quarterback to lead their team into the next decade. Jon Gruden is in love with Kyler Murray and he will convince Mike Mayock that he is the one they want leading the team. This will split the Raiders fan base but might provide the jolt the Raiders desperately need. We will get into what happens to Derek Carr later.
Pick #5(Buccaneers): LB Devin White
Devin White is easily the best middle linebacker in the draft. This is a position the Buccaneers have needed for years and White will likely fall to them. The former LSU linebacker is an explosive player that the Buccaneers desperately need at all positions so they will continue to rebuild with picking the arguably most important defensive position.
Pick #6(Redskins via Giants):
QB Dwayne Haskins
The Redskins will give up their first picks for the next two seasons while also giving away a second rounder and a third rounder next year. Alex Smith's career is most likely done and Case Keenum will not win games. Redskins are one of those teams that have Haskins as the number one quarterback on the board so they will have no problem giving up a lot for their future star player. Haskins will be put into a great situation with learning from two veterans. He might not make an impact right away, but in a year or two he has the potential to lead the Redskins back to the playoffs.
Pick #7(Jaguars):
TE T.J Hockenson
Nick Foles wants an elite tight end after playing with Travis Kelce and Zach Ertz his whole career. The Jags picking a tight end is essential for their offensive success and Hockenson is the only tight end worth betting on becoming an elite player. Not much thought should go into this pick for the Jags.
Pick #8(Bengals via Lions):
QB Drew Lock
The Bengals know the Broncos want Drew Lock, so they give the Lions their first and second this year, and a second next year to shock the fans. Andy Dalton has not got it done with the Bengals and his next job is to mentor Drew Lock. Drew will be put into a great situation with AJ Green, Joe Mixon, and a new ambitious coach.
Pick #9(Bills):
OT/OG Cody Ford
The Bills need to build some sort of foundation of an offensive line for Josh Allen. They already started that with the signing of center Mitch Morse and will continue to do so with picking the best tackle available in the draft. Left tackle is more important to a offenses success than what many think.
Pick #10(Broncos):
DT/NT Christian Wilkins
The Broncos will be shocked that Drew Lock is off the board, so they go to the next best player. Choosing between Wilkins and Ed Oliver, they go with Wilkins to put in between Bradley Chubb and Von Miller. That defensive line will be unstoppable if Wilkins lives up to his potential.
Pick #11(Lions via Bengals):
DT Ed Oliver 
Lions get a steal with Ed Oliver and beef up their defensive line. Pairing up with Damon Harrison Senior will give Oliver a great mentor and partner. Also, these two would create a top 3 defensive tackle duo.
Pick #12(Packers):
OT Jawaan Taylor
Since the best tight end is now off the board, the Packers make sure to protect Aaron Rodgers with this pick. Rodgers has been beaten up the past two seasons and it is mostly due to the inconsistent tackle play. Jawaan Taylor could arguably be the best tackle in the draft in some teams eyes, so the Packers get a built player to hopefully ensure a healthy 2019 season for their former MVP.
Pick #13(Dolphins):
DE Rashan Gary
The Dolphins are looking to build their teams with the best players possible. They will fail to find a trade partner to trade down, so they look to get a pass rusher to build around on defense. Gary has fallen draft stock wise, but I believe he still has the potential to be the best defensive end to come out of this draft. If the Dolphins believe the same, they will take Gary to start the rebuild of the defense.
Photo Credits: NJ.com
Pick #14(Falcons):
DE Montez Sweat
Although Montez Sweat is falling due to his heart condition, I think the Falcons give him a chance. Don't forget this man had 20 sacks in the last two years and was a for sure top 5 picks before news of his heart condition came out. The Falcons get a steal here and Montez will work hard to prove doubters wrong. Beasley and Sweat would be a dominate young pass rushing duo in the NFC.
Pick #15(Giants via Redskins):
CB Deandre Baker 
The New York Giants will acquire Deandre Baker to repair the absence of Landon Collins. Baker will bring heart and explosive plays to the Giants defense which has been needed ever since their super bowl runs.
Pick #16(Panthers):
OT Greg Little
With Cam Newtons having constant shoulder problems throughout most of last season, the Panthers are almost forced to pick the best tackle available. The Panthers season would end up being a waste if Newton got injured again, so they go with Greg Little with the intentions of giving Cam well-needed protection.
Pick #17(Giants via Browns):
EDGE Clelin Ferrell
The Giants again beef up their defense while looking to replace Olivier Vernon. Ferrell contains a great amount of strength and speed that he can bring on a nightly basis. He will mean trouble to the young NFC East quarterbacks and could be viewed as a steal in the years to come.
Pick #18(Vikings):
ILB Devin Bush
The Vikings have the inspiration to create something that is not seen often. That is a Dominant middle linebacker duo. This would bring the Vikings back to a defense that can carry a team. Vikings choose Devin Bush and expect him to make an immediate impact.
Pick #19(Titans):
OT Jonah Williams
The Titans are simply another team that does not want their injury-riddled quarterback to end their season again. With the recent acquisition of QB Ryan Tannehill(Also injury-riddled) as a backup for Marcus Mariota, the Titans will need all the protection they can get. Although a "boring" pick, Jonah Williams would fit in great with Tennessee.
Pick #20(Steelers):
CB Greedy Williams
Under Mike Tomlin, the Steelers have not been able to find a solid cornerback that will last on their team rather than an average Joe Haden. They have drafted at least one corner in every Tomlin draft and will continue the trend with Greedy Williams. The Steelers need this to work out as nothing on their defense is looking special. They pick Williams to start a young evolution of the Steelers defense.
Pick #21(Seahawks):
DL Jerry Tillery
If the Seahawks want to get back to playing at a super bowl contending level, they will need to repair this defense. A glaring hole in the defense is the defensive tackle position. With Bobby Wagner at linebacker, Frank Clark as a pass rusher, they now need a  solid athlete in the middle. So, they will go with the powerful Jerry Tillery.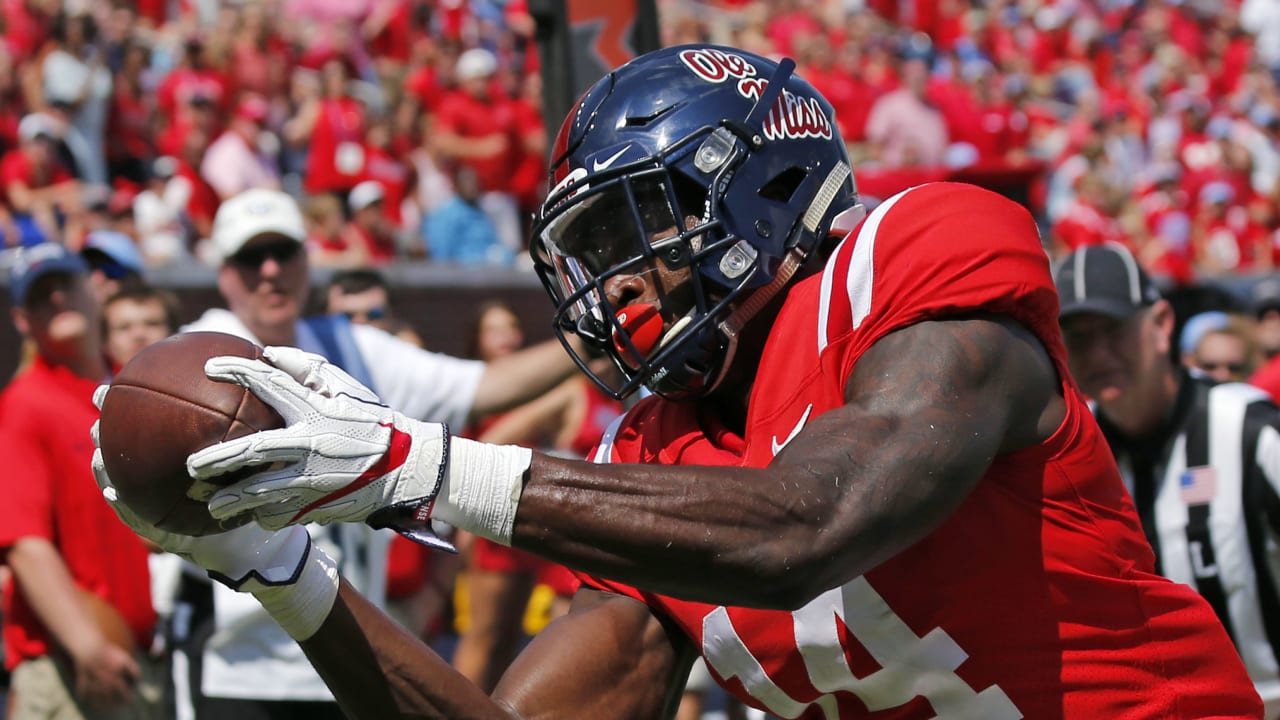 Pick Twenty-Two(Ravens): 
WR D.K. Metcalf
The Ravens desperately need some receivers to help Lamar Jackson become a well-developed pocket passer. Metcalf is a big receiver that gives Jackson a person to rely on. Metcalf could possibly be a bust, but if he lives up to expectation he could potentially be the next Calvin Johnson.
Pick #23(Texans):
OT Garrett Bradbury
The Texans have not been able to take it to the next level under Deshaun Watson due to lack of elite pocket protection. Watson could easily be an MVP type player if he had at the least an average offensive line. So, the Texans will give Watson someone to work with in Garrett Bradbury.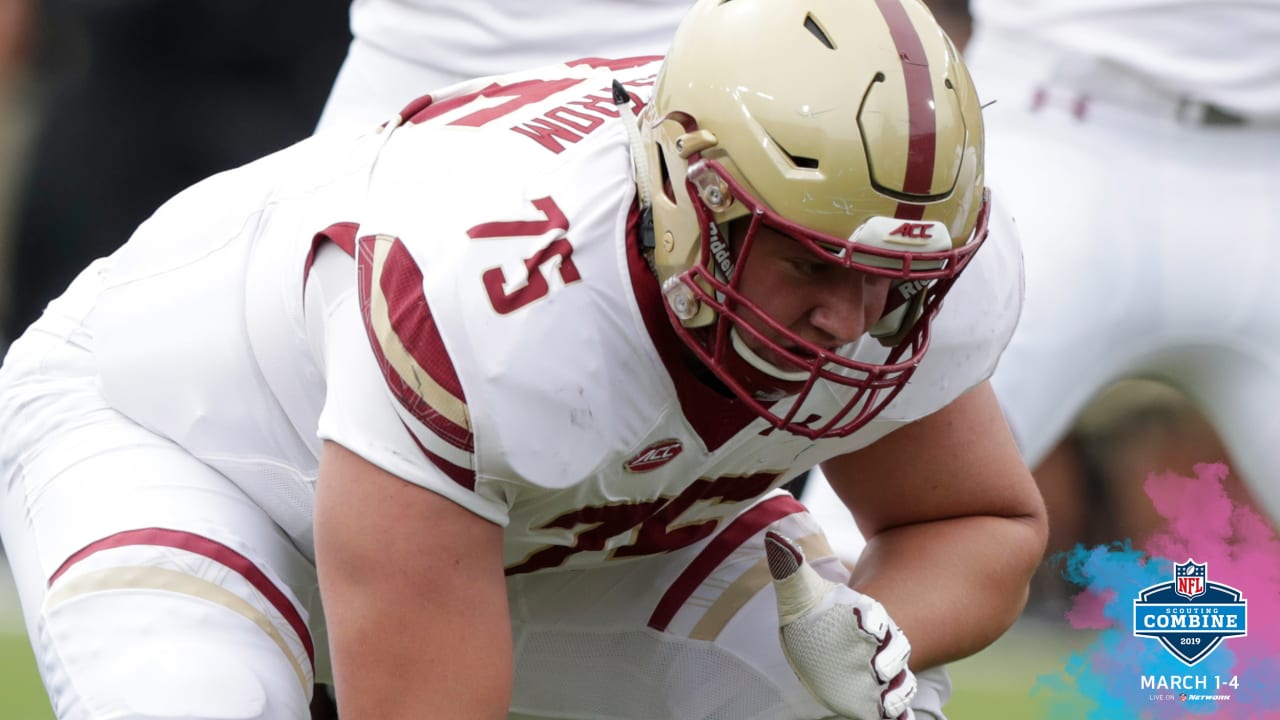 Pick #24(Raiders via Bears):
OG Chris Lindstrom
After acquiring a solid left tackle, Oakland will now need to secure the middle for their rookie quarterback and running back(Pick 27). In order for these rookies to succeed, the Raiders will pick the best guard in the draft in Chris Lindstrom.
Pick #25(Eagles):
DE Brian Burns
The Eagles will get their secondary healthy this upcoming season so that leads them to upgrade the pass rush. Brandon Graham and Fletcher Cox are aging but are still very productive. The Eagles will go with Brian Burns to hopefully develop under the veterans and get solid playing time. Burns will most likely start out slow but turn into a solid Pro-Bowl DE.
Pick #26(Colts): Edge Rusher Jachai Polite
Going into free agency the Colts knew they needed better edge rushers to compete with the top AFC teams. They now have one side locked down with the veteran Justin Houston and will pick Polite to rotate in on the other side. He will be one of those players that gets more playing time as the season goes on and eventually becomes a full-time starter that makes a decent impact.
Pick #27(Raiders via Cowboys):
RB Josh Jacobs
They have built their offensive line and brought on great receivers during free agency and earlier in the draft for their upcoming rookies. One of those rookies will be Josh Jacobs, who is no doubt the best running back in the draft. Jacobs may split reps with Lynch at first but his age and work ethic will make him the prime running back in Oakland. This is the last piece to the Raiders offensive rebuild.
Pick #28(Chargers):
DT Dre'Mont Jones
The Chargers have needed a pro bowl defensive tackle to place in the middle of Joey Bosa and Melvin Ingram for years much like their AFC West rival Broncos. They go with Dre'Mont Jones to fill that void and hope he can solidify the middle of the line.
Pick #29(Chiefs):
S Jonathan Abram
The Chiefs pick Jonathan Abram to pair up with the Honey Badger and fill the void left from the release of Eric Berry. The Chiefs have desperately needed help the past two years at the Safety position so they go with Abram to help out the secondary.
Pick #30(Packers via Saints): WR AJ Brown
The Packers need another weapon for an aging Rodgers, so they pick AJ Brown to play opposite of Davante Adams. This would be a fast and dynamic receiving duo that the Packers have missed since their super bowl run.
Pick #31(Chiefs via Rams):
DB Bryon Murphy
The Chiefs give the Rams both of their second round picks to get the Rams 31st pick. Bret Veach picks another piece to add to the secondary. Murphy is a leader that the Chiefs have needed ever since the veteran defensive overhaul in the 2018 and 2019 offseason.
Pick #32(Raiders via Patriots):  DE Zach Allen
In one of the most exciting and mind-blowing draft trades of all time, the Patriots trade their first and third this year and second next year for Derek Carr. The Patriots get Tom Brady's replacement via trade instead of drafting a quarterback like most thought. The Raiders meanwhile go with Zach Allen to boost the pass rush production. The Raiders ranked last in sacks last year, so picking a pass rusher is a no brainier.
---
Head of The Talk Sports Media.