Photo Credits: 247 Sports
Late on May 15th, the Kansas City Chiefs sent a 6th round pick in 2022 to the New York Jets in exchange for the linebacker, Darron Lee. The Chiefs were in need of a speedy linebacker and the Jets simply did not seem to want Darron Lee on their roster at all, for an unknown reason, after a solid season. Some saw this coming after trade rumors came about before the draft and when the Jets acquired CJ Mosley on a monster 5 year 81 million dollar deal. This was defintley a surprising trade because we usually would not see such a young well developing player get traded for such little compensation after the draft. So lets look into how this affects each team involved.
Photo Credits: Yardbarker.com
The Jets:
So lets start with the team that sent the uprising 3rd year player off to the middle west. The other day Mike Maccagnan was fired by the Jets after a presumed power struggle with new head coach Adam Gase. This trade was the first official move by Adam Gase after he was named temporary general manager. This has not been received well by the fans or media as many are just wondering why. While CJ Mosley and Avery Williamson will be the starting inside linebackers, Lee would still have seen plenty of playing time because of rotations. Also he is on a rookie contract, so its not like the team was taking a huge cap hit for a back up. The most mind blowing part of this trade to me is that the Jets got a sixth round pick 3 drafts from now. Lets be honest, that is basically nothing. Just to add on, the Jets traded him to the reigning number 1 seed of the AFC who needed a linebacker. This was not only a awful trade because of all the reasons above, but also the future for the the Jets. Darron Lee was coming off his best year of his career and could have became a split starter with Avery Williamson, developed even more in a great situation, and led the Jets defense for years. In all, the Jets should have at least let Darron Lee finish his rookie contract and looked for much better compensation.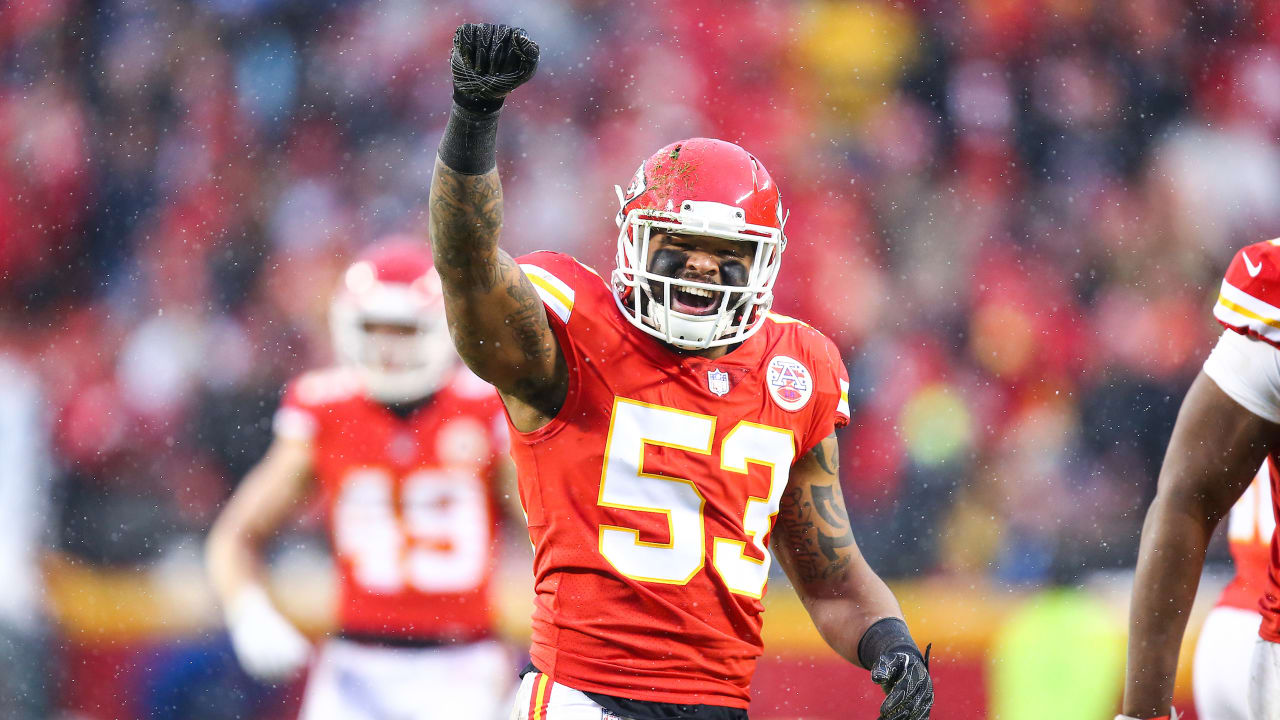 Photo Credits: Kansas City Chiefs
The Chiefs:
This is a great no risk-high reward deal for the Chiefs. They gave up nearly nothing, will not have to pay him much, and Lee could easily become the starter at inside linebacker along with Anthony Hitchens. The Chiefs have upgraded their secondary with moves like signing Tyrann Mathieu and Brashaud Breeland, while also upgrading their defensive line with the trade for Emanuel Ogbah and signing of Alex Ocafor. After those moves they needed a more explosive linebacker to make game changing plays and stop the run. They possibly could have gotten that in Darron Lee. Lee struggled his first two years in the league but had a breakout year highlighted with 3 interceptions in 2018. This is exactly what the Chiefs needed and another great move by Brett Veach who is trying to build a foundation on the defense.