Ever since arriving on the scene as a rookie out of the 2017 NFL Draft, Ryan Ramczyk has emerged as a key part to one of the league's most threatening offensive lines.
Ramczyk has proved to be one of the top tackles in the league and he's only 25! Ramczyk has comparable stats with the best in the game at the position such as Lane Johnson, Terron Armstead, and Trent Williams.
Ramczyk was also voted Pro Football Focus' 5th favorite year 3 player heading into this upcoming season. He's the only offensive lineman in their top 10.
The former first round pick had one offensive lineman taken above him. That was Garett Bolles of the Broncos at 20th overall. His selection is looking better and better as the years progress and he matures as an elite offensive tackle.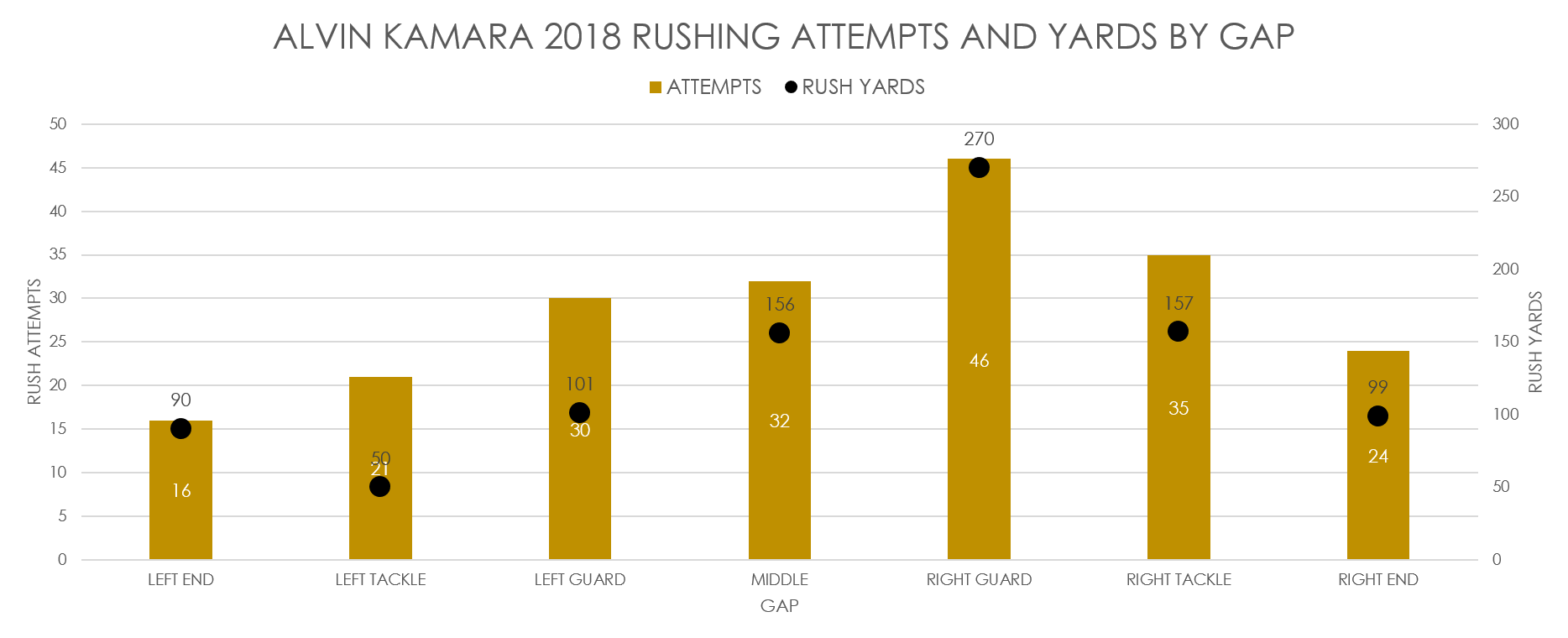 As you can see in the above graph, Ryan Ramczyk is responsible for blocking for 35 rushing attempts and 157 total yards for Alvin Kamara last season. He held is ground all season, especially in the rushing game.